NANOVAK R&D INC.
NANOVAK R&D AŞ, located in Hacettepe University Technopark, carries out R&D studies on vacuum and thin film preparation. By developing vacuum chambers and thinner parts of these systems, thermal, plucking and electron guns.
System design,
Consultancy for problem solving in vacuum and thin film issues,
Vacuum system leakage,
Improvement of existing vacuum systems
Providing training on vacuum and thin film studies and services are offered.
Education
NANOVAK provides training to users on vacuum science, vacuum technologies, thin film science, thin film techniques and applications. Both trainings in the form of seminars and per-device training services are carried out by our engineers and training team.
Consultancy
We provide consultancy services for problem solving in vacuum and thin film issues.
Maintenance
It only performs maintenance and repair applications on its own systems. NANOVAK Systems are under full warranty for 2 years and maintenance and repair guarantee is given for 1 year. In addition, if necessary, annual maintenance-repair contracts are made.

Solution Partnership
Our company is the Turkish solution partner of the German Thyracont Vacuum Equipment company. Thyracont manufactures Vacuum Measurement Devices, many of which have patents. You can reach the company's products at www.thyracont-vacuum.com and contact our company for the products you are interested in.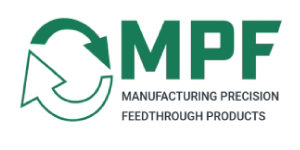 Solution Partnership
Our partner, MPF is a leading producer of high quality vacuum feed throughs. Detailed information can be found in their website,
www.mpfpi.com
. Nanovak is always available, when assistance is needed.
Improvement
It offers all kinds of technical support services to its users. One of these services is improvement. NANOVAK R&D systems, which have a modular structure, are improved to higher models or functions in parallel with current needs.
For example, increasing the number of crucibles of a thermal system, changing the control electronics or installing a sputter unit in the thermal system can be shown. 3 systems established in 2007 were improved and put into use in this way. The vacuum control units of the two systems have been renewed with PLC-controlled digital units.
Would you like to receive detailed information about our services?
We will contact you as soon as possible